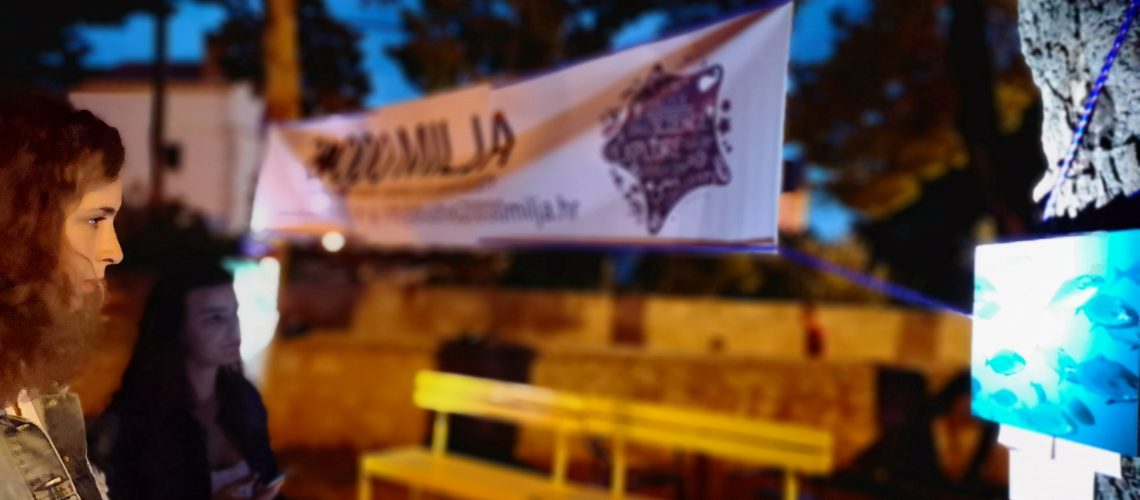 Educational research project " Light up the Silba underwater" was conducted on the occasion of World Animal Protection Day and World Habitat Protection Day on Silba, marking it through research activities of inventarization of the infralittoral zone of Silbas Reefs with the members of BIUS Association and testing the "squid – pop" methodology for measuring the rate of predation.
We also conducted an educational workshop for Primary School pupils on Silba on biodiversity led by students from the Marine Group from BIUS . In an interactive way, we educated the students about various but common species in the Adriatic with which they may have come in contact but didn't know much about. Also, we passed on the knowledge of potential threats to these organisms in the form of climate change, pollution, invasive species and other.
After that, at dusk we opened a underwater photography exhibit called "Light and darkness on the sea path". With good weather and good local food, we joined in the park near the school with visitors, and enjoyed the photos, each with interesting messages for the future, and our young winners of the biodiversity quiz were awarded with a photo of their choice.
Project was supported by donation from Enterprise Hrvatska elektroprivreda.