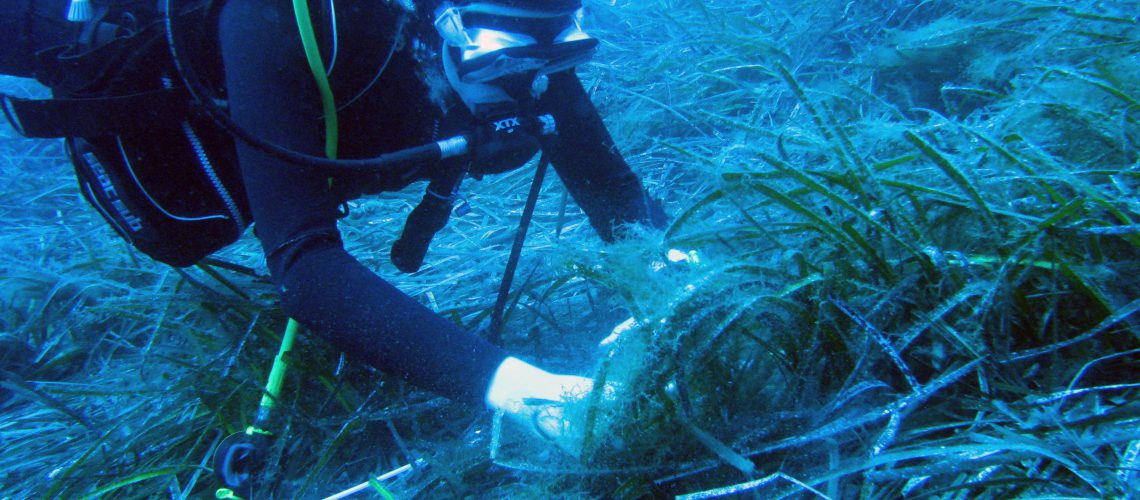 The program of monitoring the condition of the Posidonia oceanica settlements on the sites of Natura 2000 ecological network in the waters of Šibenik-Knin County, the Marine Explorers Society 20.000 leagues  conducted in cooperation with the Public Institution for Management of Protected Areas and Other Protected Areas of Šibenik-Knin County – "Nature" and with the help of newly trained members of the Association of Biology Students – BIUS from Zagreb.
The research as part of the monitoring program was conducted on the habitat of Posidonia meadows , the largest sea flower endemic to the Mediterranean Sea. A total of six Natura 2000 ecological network areas in Šibenik-Knin County were included in the first part of the monitoring. Within each of the six Natura 2000 sites, monitoring was conducted at several stations designated for monitoring in a survey conducted by the Society 20,000 leagues in 2016 in the same area. Monitoring is carried out by the method of monitoring the heterogeneity of the habitat LIT (Line Intersect Transect) and the method of measuring the density of shoots by squares. In total, we successfully conducted monitoring at 16 stations. In each of the Natura 2000 sites, most stations were affected, primarily by anthropogenic impact and visibly damaged by anchoring. Data processing indicated that the settlements are in poor or poor condition according to standard indicators of the condition of settlements.
It is clear that the settlements within this area are far from favorable, which unquestionably leads us to the conclusion that it is very important to define threats and continue with the monitoring program to observe the effects of certain positive changes and modifications that have already or are going to be done.
The research was conducted in cooperation with the Public Institution NATURE of Šibenik – Knin County and the Association of Biology Students – BIUS!