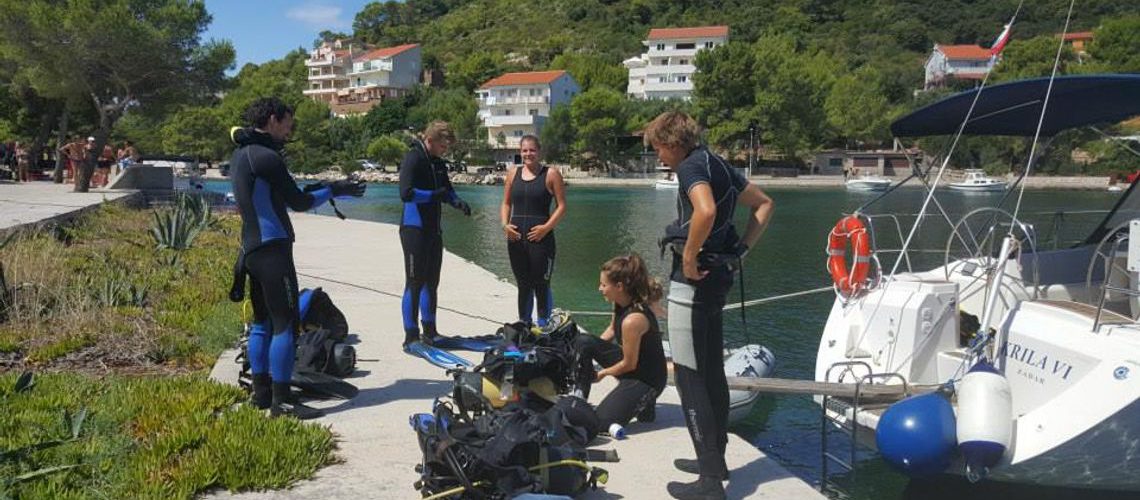 Lastovo Island and few smaller archipelagos, one of which are Lastovnjaci and Vrhovnjaci, form the Marine Protected Area of Lastovo Island Nature Park. The area of Lastovnjaci was researches over a period of two years (2014-2015) during which marine habitats were mapped and an inventory of species was noted. In addition, detailed mapping was done in the areas of the Nature Park where no-take zones should be established.
In 2014, first research was done on mapping of marine habitats in the area of Lastovnjaci and inventory of species. That gained us insight into the richness of the Park's flora and fauna. We also paid attention to the invasive species and recorded their existence on the sites where they were observed.
The same activities have continued with future field research. Along with them, on Lastovo we educated Park visitors about the importance of responsible eco-friendly behavior, and we demonstrated our research material – underwater photographs and video footage we recorded during our stay at the Park.
In the final phase of the project we researched the area around Vrhovnjaci. Throughout the project, we have also carried out several underwater clean-ups by removing larger quantities of marine litter.
Project was conducted with the support from Environmental Protection and Energy Efficiency Fund, Valamar Hotels & Resorts and Public Institution Lastovo Island Nature Parke.