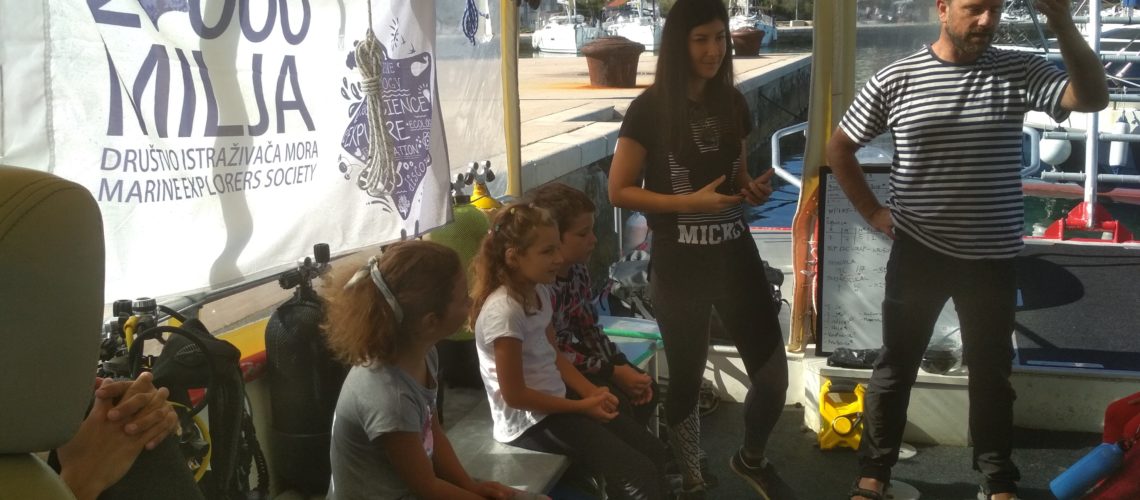 While BIUS members joined us in monitoring the Posidonia meadows in the Natura 2000 areas of Šibenik-Knin County, we also joined BIUS members in their activities of their last big field – on Zlarin.
The 20,000 Leagues Society also gave their contribution to the BIUS Field held on Zlarin in 2019, called "Insula Auri". Members of the Biology Group had to join us in monitoring posidonia at the stations near Zlarin, and we joined them…
…by conducting an educational workshop for local primary school students, in which we showed exactly what "marine explorers" do…
… and by participating in the beach and underwater clean up action in the Magarna bay in the south of Zlarin.