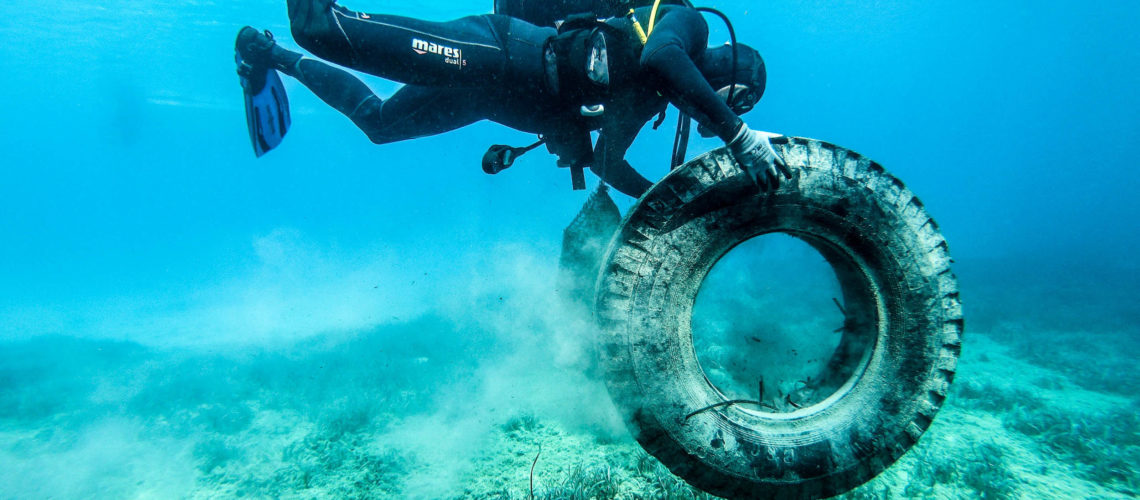 As part of the project "Cres in action: Under the sea, the situation is even worse" Terra Hub, our longtime partners and associates, organized a series of activities in which members of the Society 20,000 Leagues have participated as partner organization.
In a few days, the seabed of three bays was successfully cleaned as part of the cleaning actions – one bay that was covered with many tires in its seabed (Tarej bay), then a small fishing port with mostly marine litter connecting with fishing activities (in Merag bay) and one bay under significant nautical tourism influence, as garbage that have fallen out from the boats and seabed damage due to the anchoring (Krušćica bay).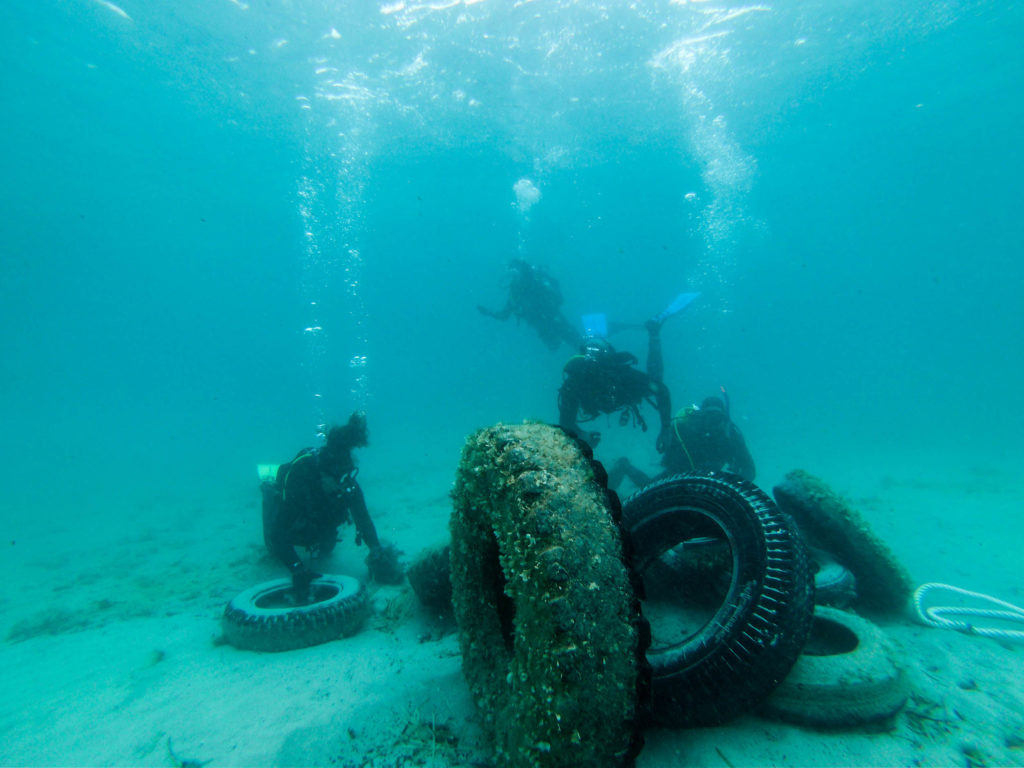 While Terra Hub members were educating citizens and children about the problem of plastic pollution and the problem of waste disposal and separation in general at an informational and educational stand set up on the streets of Cres, promotional material, leaflets and bilingual brochures were distributed and creative workshops as "coloring canvas bags with children" were held.
A screening of the world-famous and multi-award-winning documentary "A Plastic Ocean" was held. In this way, the awareness of adult citizens and children was raised through education and they were motivated and called to reduce waste production, to stop consuming environmentally unacceptable products and less invasive behavior towards the environment. As part of the implementation of this project and with the desire to transfer a number of informative and educational activities partly on paper and partly on the website, Terra Hub has produced a bilingual edition of the brochure "The cookbook to a sustainable island" – through their browsing you can learn how to reduce your plastic footprint, how to properly manage waste, how to properly sort waste, and why it is important for each individual!
P.S. Find the online version of the "The cookbook to a Sustainable Island" brochure here:
https://terrahub.eu/wp-content/uploads/2020/01/Brosura_cres_Odrzivi-otok_ENG_print-copy.pdf

The project lead is Terra Hub Croatia with the 20,000 Leagues as the official partner of the project. The project is part of a larger initiative – Adriatic Plastic Challenge!