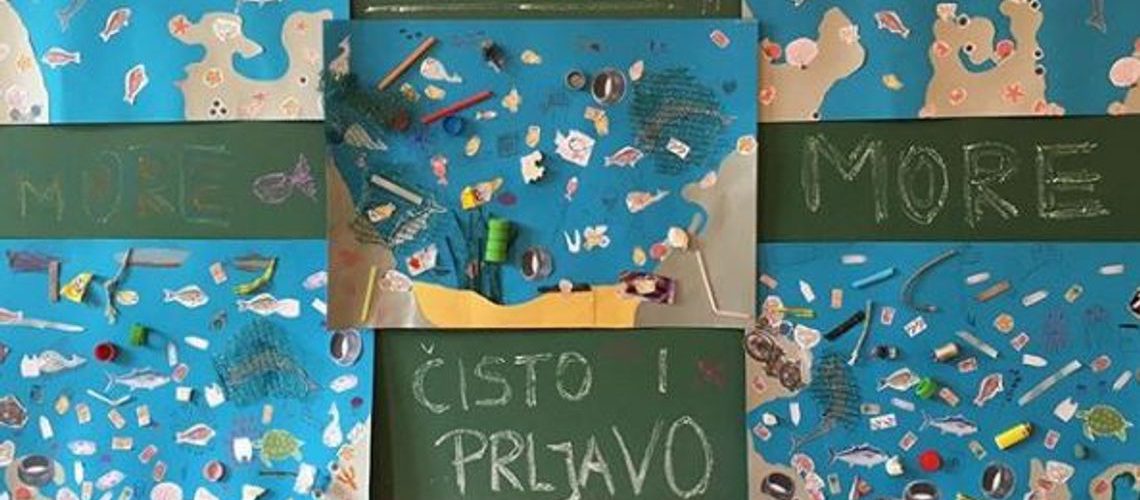 An educational project aimed at raising the awareness of Zadar's local population about the biodiversity of the Adriatic Sea, the threats to this biodiversity and the conservation measures necessary to maintain the health of the marine ecosystem, and the danger that marine litter poses to the sea and the coast.
Project activities were the preparation of educational lectures and the production of a short screening on the protection of the Adriatic Sea and the threat posed by microplastic for the marine ecosystem and for people. Education was held as a part of Marine Tuesday at Public Library and in Primary School Šimun Kožičić Benje, Puntamika department. Children were familiarized with the problem of microplastic, small particles of plastics resulting from the decomposition of larger pieces under the influence of solar energy that become smaller and smaller, entering into the food chain of marine organisms and as a foreign body, with no nutritional value, is harmful for the marine organisms and its immune system. Ultimately, with the process of biomagnification plastic ends in the body of fish and as food for humans.
With primary pupils we did a beach clean-up action. Collecting the larger and smaller pieces of litter brought by the wind and waves to the shore, the pupils understood the lesson from the lecture a lot clearer.
Project was supported by the City of Zadar (Grada Zadra).